Why hire an Alabama I-59 speeding ticket lawyer?
Won't it just cost more?
Simple: to save a lot of money.
Most Alabama Interstate 59 speeding tickets will cost you anywhere from $1200-$5000 over 3-5 years!
The Smith Law Firm can save this money for you.
Also: No points, No record, and No court appearance.
Don't pay that I-59 speeding ticket citation until you first call traffic ticket lawyer Reggie Smith at 205-394-4252 to discuss your options.
Mr. Smith,
Thank you for your extraordinary service! I have received a copy of my
dismissal. I am a retired State of Michigan Court of Appeals Judge and you could give most of the attorneys I have worked with lessons in efficiency and client service! Needless to say, if I hear of anyone requiring legal services, I will tell them "Call Reggie!"

Barbara C. – Retired State of Michigan Appeals Court Judge
Nov. 21, 2016

Alabama Attorney Reggie Smith can save you thousands by fighting your Interstate 59 Speeding Ticket.
Your driving record is extremely valuable, even though most people don't realize it. The premium you pay for your insurance is based on multiple variables. By far the most important variable is your driving record. Any conviction, even for minor infractions, can show up on your driving record.
Then your insurance company may raise your rates. They can stay elevated for 3-5 (sometimes 7!) years. Over this time, you may literally pay thousands in additional premiums. If I am successful in reducing or eliminating your speeding citation, your insurance company will not raise your premium. This is a simple decision based on plain economics.
To verify this, you can call your insurance agent to ask them what effect a conviction will have on your premium. The Smith Law Firm can save you thousands.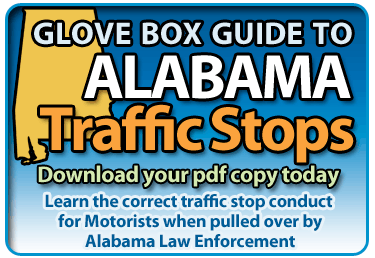 Unlike other speeding/traffic defense attorneys and lawyers who chose to focus on several areas of law and are sometimes spread thin, Reggie, the Smith Law Firm's principal attorney has a practice emphasis on traffic tickets, auto accidents, DUI's and violations of Alabama's Rules of the Road. This has allowed him to develop a deeper understanding of traffic procedures and case law in Alabama.
Reginald Smith has been an attorney for over 30 years and has represented clients in thousands of cases. He has helped Interstate 59 drivers avoid auto insurance premium increases, missed work, and travel expenses since they don't have to go to court themselves. He will go to court for you and fight to keep your speeding or traffic ticket off your driving record.
As an experienced speeding ticket attorney, my client's Alabama speeding tickets often are dismissed. If your speeding ticket is not dismissed, Reggie can often work to arrange for a pre-trial diversion so the ticket will not increase your insurance rates.
To fight your I-59 Alabama speeding ticket please follow this link to get started